Dear Participants,
The EE&AE 2024 conference will take place in the University of Ruse "Angel Kanchev", 8 Studentska str., 7017 Ruse, Bulgaria.
For further directions navigate the map below or use the GPS coordinates: 43.8546277,25.9701036.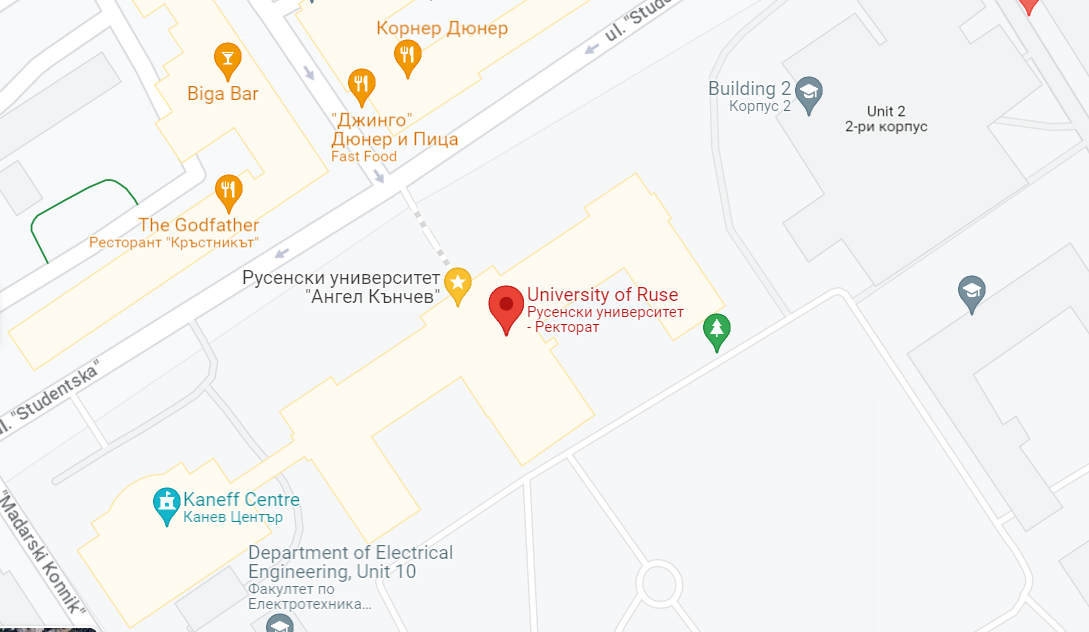 The University of Ruse is located in the beautiful city of Ruse (Bulgaria). It is situated on the Danube river at the Bulgaria-Romania border.
The closes airport is "Henri Coanda International Airport" located near Bucharest (Romania), which is 100 km away from Ruse. Click here for map and directions. Please note that this route crosses a country border.
Other options are the "Varna Airport" and the "Sofia Airport".